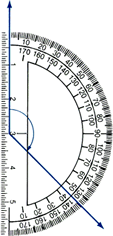 Ten minutes North of the Princeton center, 

about 2 miles from the Princeton border

The property is located between Hopewell and Rocky Hill. It's in the small village of Blawenburg which is in the vicinity of Route 518 and The Great Road (aka County Route 601) in Skillman NJ in Montgomery Township, Somerset County. It's a 10 acre property with several residences along with some storage space.

---
Dial 609-333-6932

or


Unit 13 - Storage space available in a wood frame building with a concrete floor. It is approximately 19 feet by 17.5 feet, has a high ceiling and two tall garage doors. 

Security - Prospective renters often ask about security. For many years units on the property were rented antique dealers who had no security problems. 

Electric - There is currently no electric to the space. However, there is electric to the building so electric could be installed to this space. 

Vehicles - Vehicles can be stored there. 

Rent - Discounted rent is $280 per month. The rent is $380 per month due on the first of the month. Each month that you pay electronically before the first, you receive a $100 discount. One and a half months rent is required as a security deposit. A minimum one year agreement is required for this rent.


Self Storage Spaces - Unit 13 is available