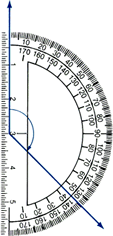 Storage Rentals in Blawenburg, NJ

Ten minutes North of the Princeton center, 

about 2 miles from the Princeton border

The property is located in Skillman between Hopewell and Rocky Hill. It's in the small village of Blawenburg which is in the vicinity of Route 518 and The Great Road (aka County Route 601). It's a 10 acre property with several residences along with some storage space.

Security - Prospective renters sometimes ask about security. For many years units on this property were rented by antique dealers and they had no security problems. 

Electric - There is an electric circuit to the available space(s). Renter will have to have the service turned on in their name.. 

Vehicles - Some prospective renters have wanted to store vehicles in the spaces. Vehicles have been stored in units 0, 1, 2, 3, and 5. However, the  height and width of the doors is sometimes a factor and some ceiling heights are low such that some vehicles will not fit. It would be difficult to store more than one car in any of the spaces.

Rent - Each month that you pay electronically before the first, you receive a $100 discount off the rent. Each month that the payment is not made on or before the fifth, a $100 penalty is charged. 


            Size                     Availability

        22 x 21 feet               Rented

        22 x 15 feet               Rented


Call 609-333-6932 or